A cleverly crafted mystery full of suspicion and distrust by new signing, Robert McCracken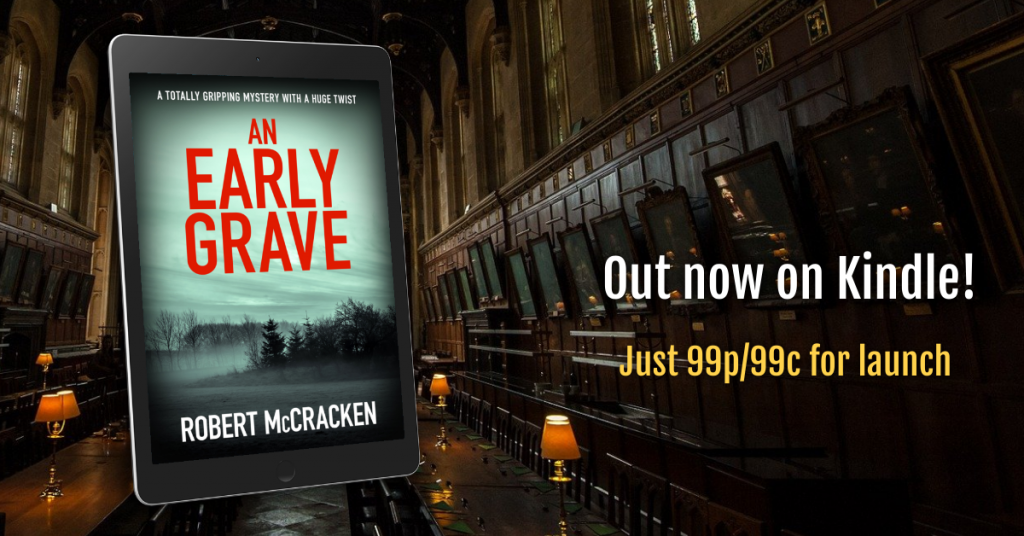 We're excited to announce the first title by our new signing, Robert McCracken. A spell-binding mystery, packed with suspense…
AN EARLY GRAVE is a crime mystery set in Liverpool and Oxford. It is the first in a series of books following youthful DI Tara Grogan.
During the investigation into the death of a woman on a Liverpool housing estate, DI Tara Grogan encounters Callum, a local recluse who claims to have information.
But he won't help her unless she, in turn, helps him find out the truth about the suspicious death of his wife and child.
Tara is ready to dismiss his outlandish theories and ravings, until she discovers that, like her, he was a student at Latimer College, Oxford. A place which she has very much buried in the past.
Desperate to move forward in her case and curiosity piqued, Tara accepts, but as she delves deeper into the man's past, it becomes obvious he hasn't been honest with her.
And when another death is linked to Callum, Tara is confronted by the danger that her own demons have led her to trust the wrong person again.
Just 99p/99c for launch on Kindle. Free with KU!
Also available is book 2, THE DARING NIGHT, just released on Kindle.