Introducing a new Irish crime fiction series with A Deadly Dividend by David Pearson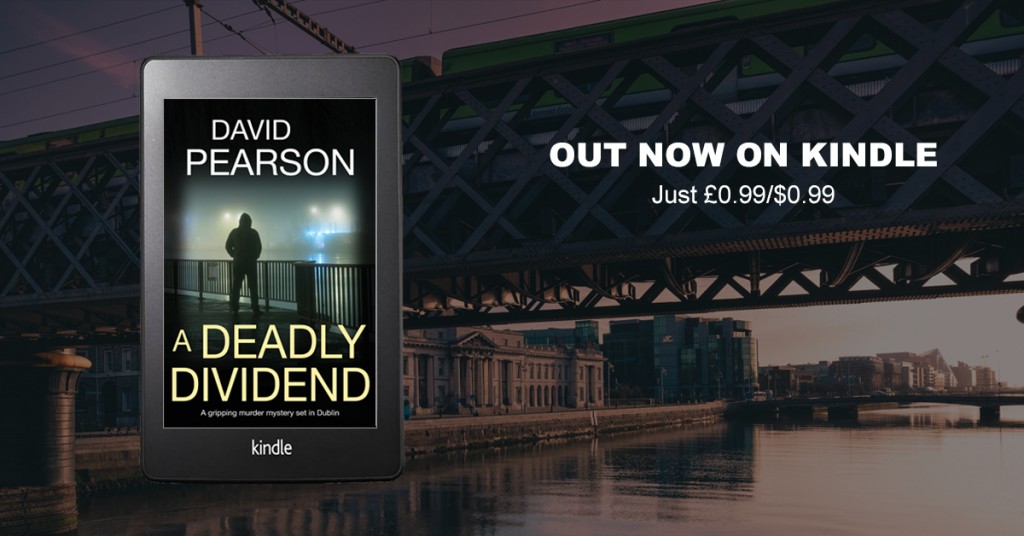 David Pearson's nine-book murder mystery series set around Galway on the west coast of Ireland has charmed readers the world over. Now he has turned his attention closer to home with a new detective series set in Dublin. A DEADLY DIVIDEND is available right now on Kindle for just 99p/99cents and in paperback.
A promising young banker is killed in a Dublin alleyway. Two very different detectives try to find the murderer.
A night out turns into a nightmare for a young man who is killed in Dublin's city centre. Once a street brawl or mugging is ruled out, it begins to look like he was targeted. But why?
DI Aidan Burke struggles to get anything useful out of the man's friends and family, so the investigation leads to his workplace. It is here that they establish he was in a relationship with a co-worker.
And when his girlfriend is attacked in her home and narrowly escapes with her life, detectives become certain the death was not random.
The inquiry meets a brick wall of financial secrecy. To no avail, DI Burke tries unconventional methods to break it. Could the softer touch of his sergeant, the unassuming DS Fiona Moore, provide the key?
What did the victim know that required his death? And just how far will the criminals responsible go to protect their secrets?
Look out for the second book in the series, A FATAL LIAISON, currently on pre-order for release on 10th February, 2020.
Amazon UK: https://amzn.to/39IxHiH
Amazon US: https://amzn.to/39KdWr2