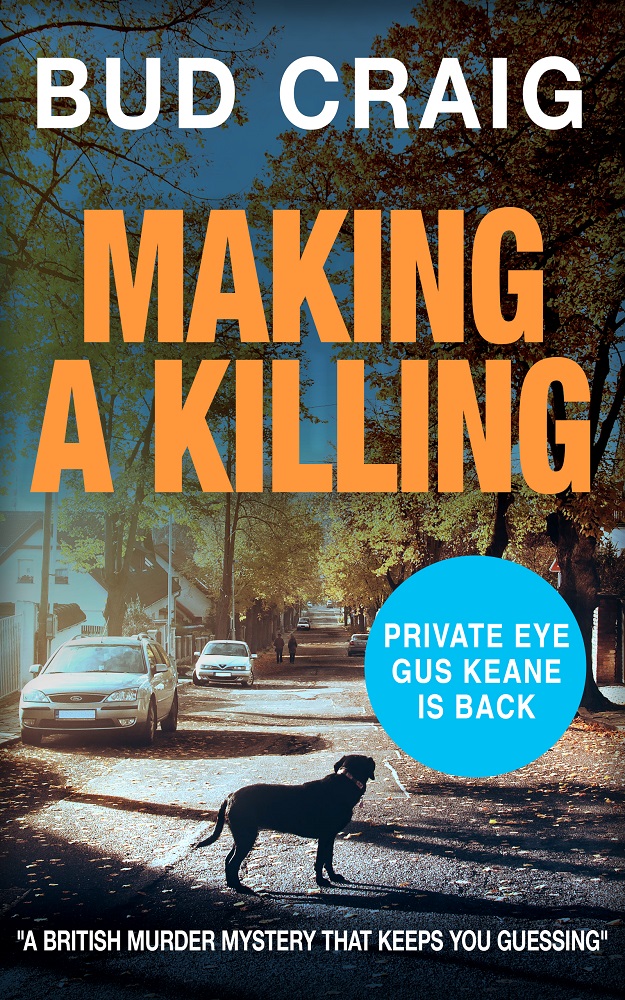 Editions:
Kindle

-

First Kindle edition

:

£

1.99

ISBN:

B089614H2L

Pages:

210
Paperback

-

First paperback edition

:

£

6.99

ISBN:

978-1913516703

Size:

5

x

8

in

Pages:

210
A private detective's investigation into an affair hots up when the suspect is murdered
When a fight breaks out at a Boxing Day fancy dress party, attendee Gus Keane puts the fracas down to festive exuberance and too much booze, and thinks little more of the matter.
However, when Jerry Duckworth, one of combatants, later gets in touch and asks Keane for his services as a private investigator, it is soon apparent there was more to it.
Duckworth suspects financial advisor Adam Jennings is having an affair with his wife. Keane is tasked with following him, and finding evidence of his infidelity. But Jennings has a whole lot more to hide than an amorous liaison.
Unfortunately, the investigation into Jennings leads to complications. Not least when the latter is found murdered in his home.
Gus Keane must get to the bottom of a case involving infidelity, shady business deals, and a man who is leading a double life.
MAKING A KILLING is the fourth novel by Bud Craig about social worker turned reluctant private detective Gus Keane.
The full list of books is as follows:
1.TACKLING DEATH
2.DEAD CERTAINTY
3.FALLING FOUL
4.MAKING A KILLING
These books are FREE with Kindle Unlimited. The first three books are available as a box set on Kindle and in paperback as SALFORD MURDERS.